The Bachelor Free Cheat Sheet and Bracket!
I don't know if you are as excited as I am, but ABC's hit show The Bachelor is finally coming back! My fiance and I host a viewing party each week with our friends and have a giant board with all the contestants. We all fill out a bracket on the first night, and keep track of our points as the season progresses.
This year, when looking for a cheat sheet to download for everyone to make their notes on, I couldn't find it anywhere online. So I took it upon myself to create one for the world to use. You can download the PDF version here.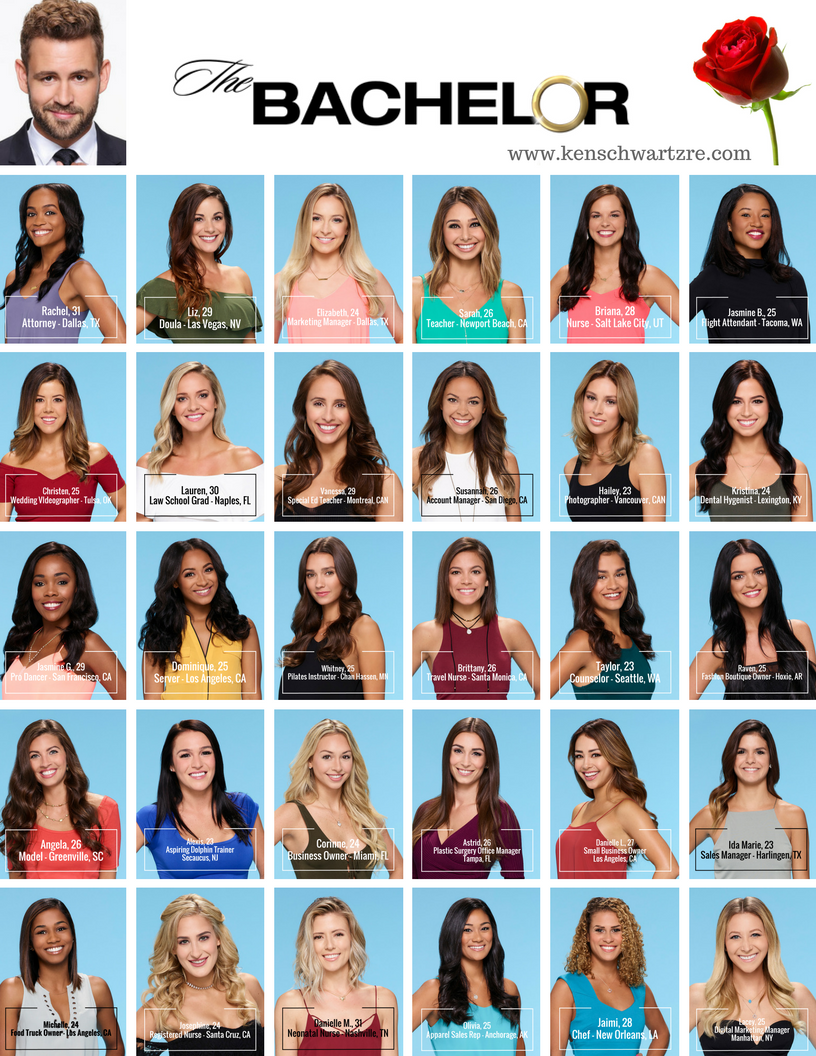 You can download the PDF version here.
We use the bracket from Jeans & a Tank Top, thanks so much for putting this together each season!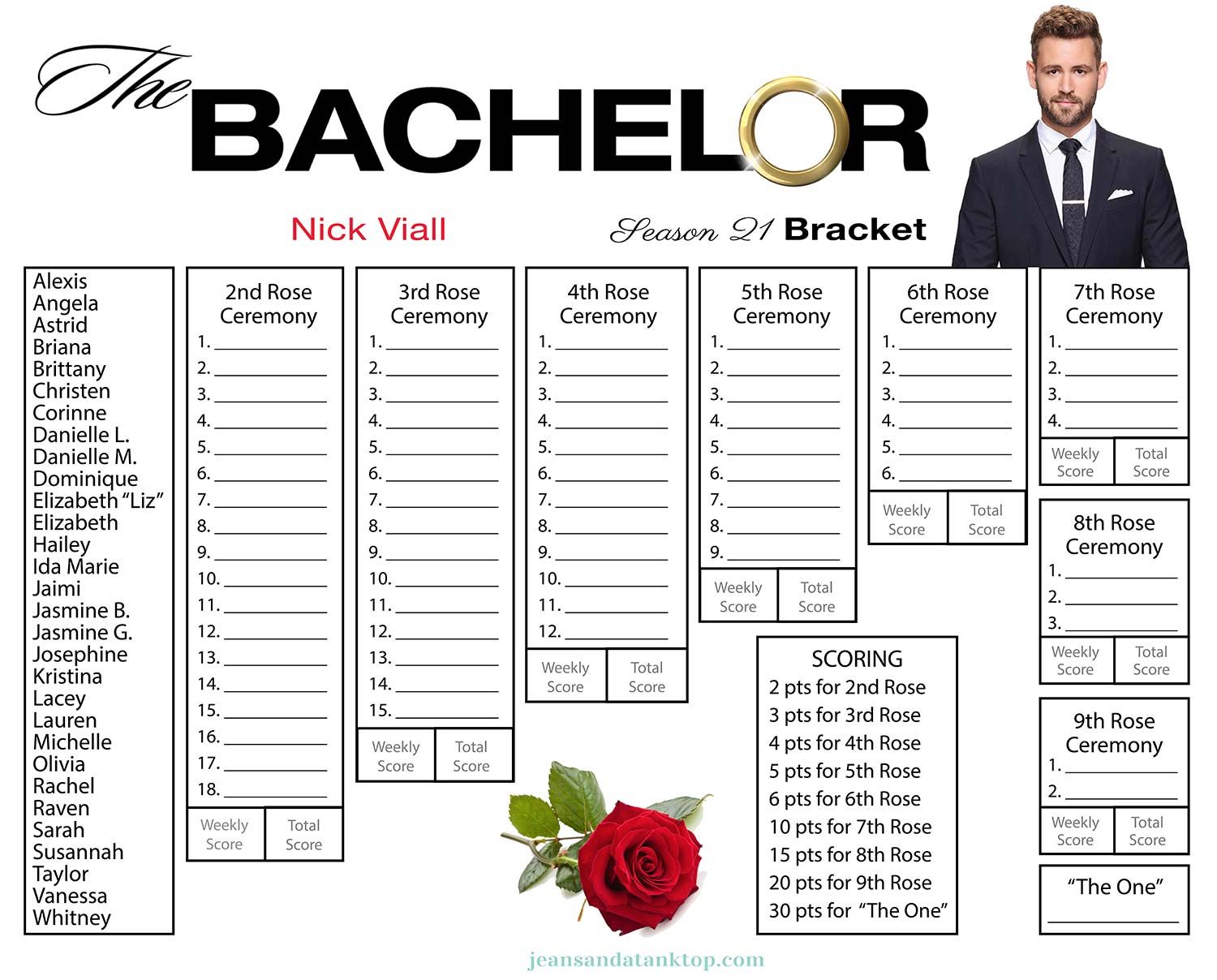 I hope everyone has as much fun with this season of The Bachelor as I will, and please share this post with all of Bachelor Nation.