Holidays Come Early with Adams Ave Spirit Stroll
Adams Avenue stretches through University Heights, Normal Heights, and Kensington. Along the historic route we now have delicious restaurants, bars, and many local small businesses. They are collectively putting together a pub crawl of sorts, but each establishment is sampling their finest holiday cocktail. The event takes place on Saturday November 25th from 2pm-5pm. Tickets are available on the Adams Avenue Business Association Webpage.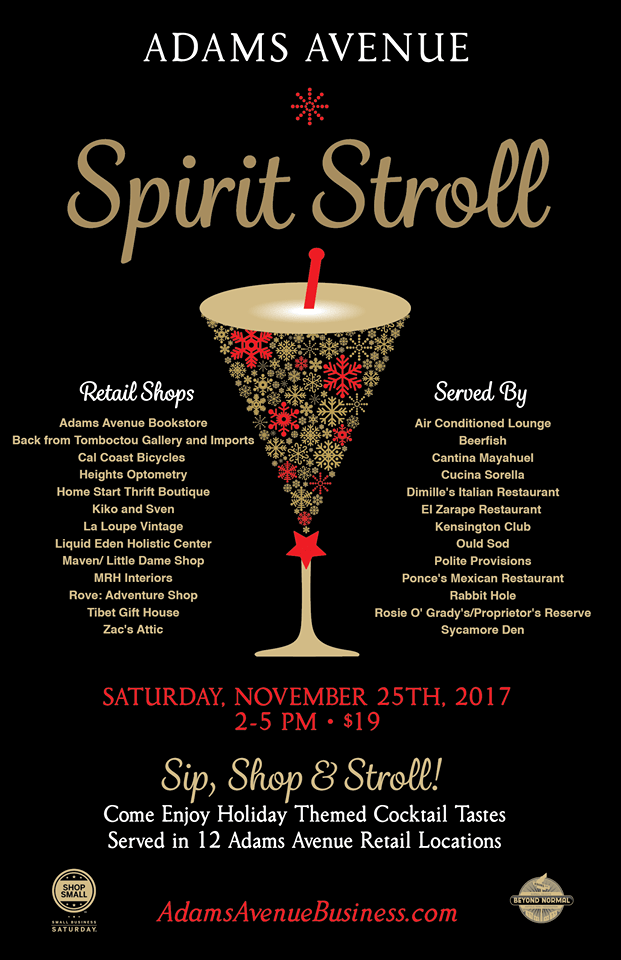 If drinking isn't your thing, no big deal. I have a complete list of all the open houses for you to check out below.
This list will be updated on a weekly basis, so please check back before each weekend so y...