Rachel found her love Bryan last season, and they seem pretty happy. The real question is, did you win with your bracket? If Rachel had selected Peter like she should have "wink wink", I would have won the bracket for my group. If you missed out, I have good news, ABC's hit show The Bachelor is starting 2018 off with a bang, as it premiers New Years Day! My fiance and I host a viewing party each week with our friends and have a giant board with all the contestants. We all fill out a bracket on the first night, and keep track of our points as the season progresses.
As always, I have created a great Bachelor Cheat Sheet so you can keep track of all the Lauren's. You can download the PDF version here, or save the image below.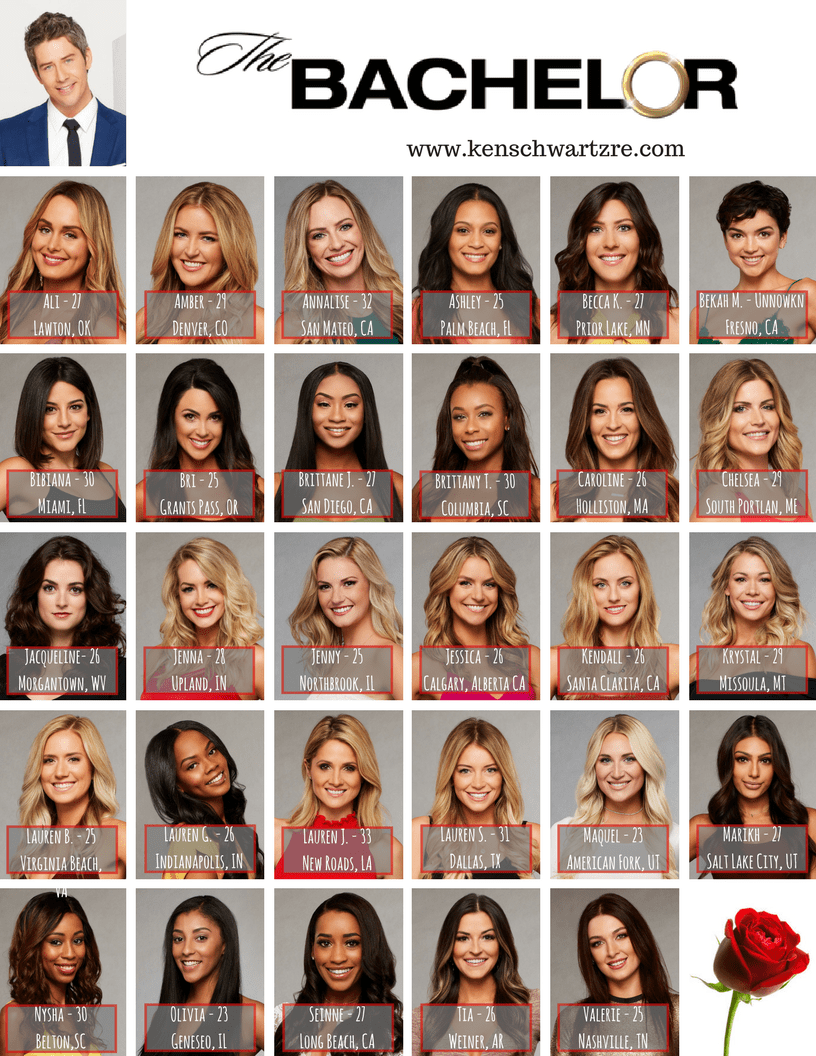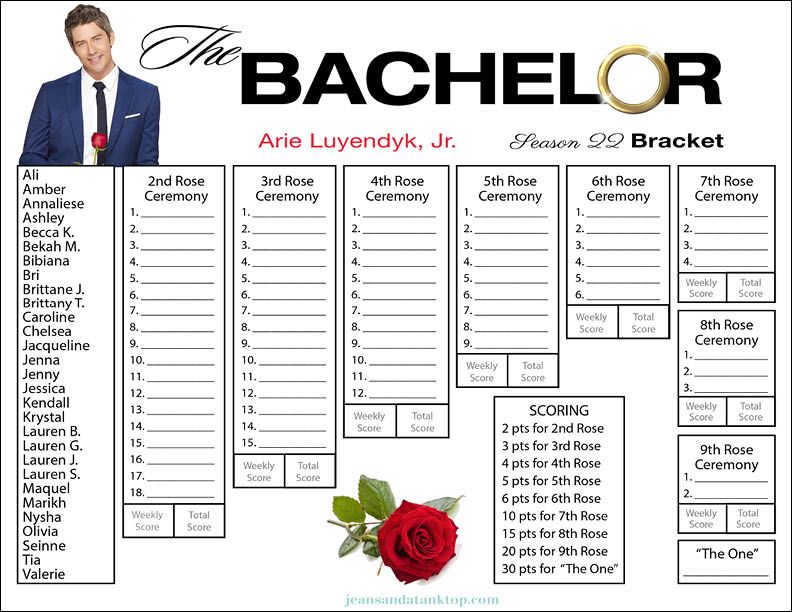 ADDED BONUS!!
This season I want everyone to participate and enjoy watching the show just like our group. I am offering a FREE Passport Dining Card for one year to the bracket that gets the most points. Take a look at all the benefits by viewing their membership site. It's super simple to enter, download your bracket HERE courtesy of Jeans & a Tank Top, or save the image below, and follow the instructions. Email your bracket to

[email protected]

(a clear photo is fine, or PDF) and include your full name and phone number so that when you win I can get you your FREE Passport Dining Card. All Brackets must be submitted by Monday 1/1 at 11:59pm.